Look!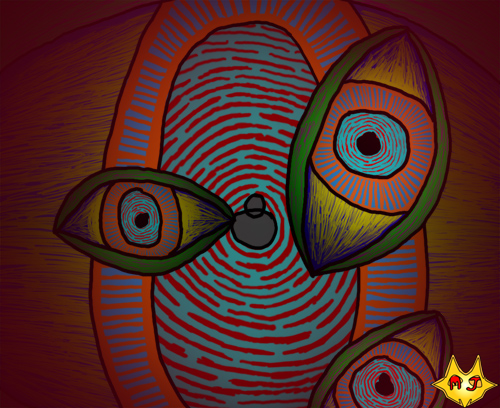 "Look!" from Dark Art Set 27. This Art was posted originally on 07/18/2008.
This image is of a very weird environment in which is made completely with eyes. The feeling of being stared at was the idea behind the image.
This image was about making very busy detail to the eyes to distract the viewer's eyes. The use of complementary colors adds to the feeling also.