Straight Through the Heart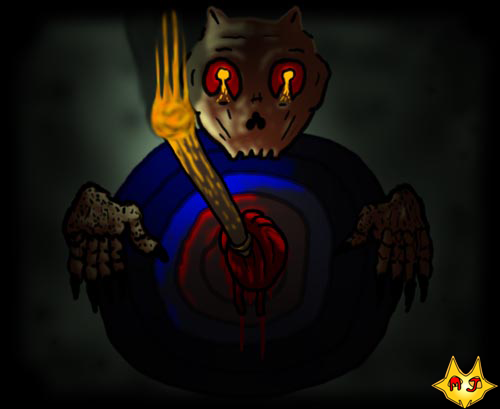 "Straight Through the Heart" from Dark Art Set 27. This Art was posted originally on 07/18/2008.
This image is about loving someone but not being able to act on it, so the heart is impaled to the archer's board. A creature of death greets the viewer.
This image was made towards the end of the Set 27 sessions and was going to be a logo type of thing. However with personal issues at hand this image was made to fit more with a more direct meaning.