The Forbidden Hand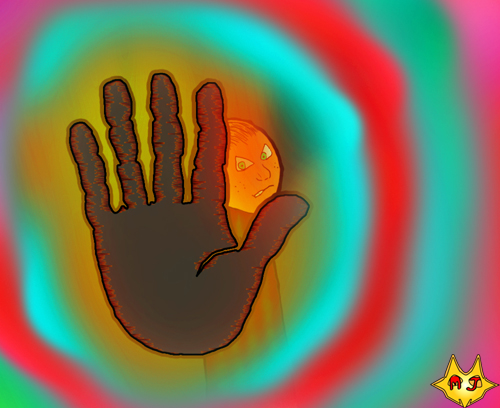 "The Forbidden Hand" from Dark Art Set 27. This Art was posted originally on 07/18/2008.
This image was meant as a warning to the viewer not to get any closer. What the character is hiding is to not be seen or revealed.
This image was one of the first images to be made during the sessions of set 27, it went through a few changes in direction. The basic design of the hand in front of the viewer was meant to put a wall between the viewer and the character behind the hand. The colors used are bright and contrast each other, creating an uncomfortable condition.