The Slayer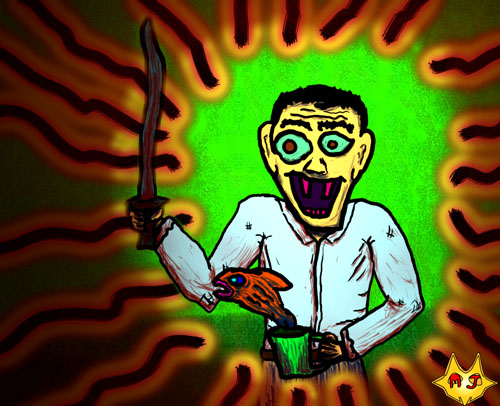 "The Slayer" from Dark Art Set 27. This Art was posted originally on 07/18/2008.
This image is of a man with deep creative talent that has himself become the art he creates.
This image was actually more of a character of a teacher and friend of mine. Much of his art style is used and some items in his works are used to describe him such as buck teeth, the coffee cup and the fish.
Ad blocker interference detected!
Wikia is a free-to-use site that makes money from advertising. We have a modified experience for viewers using ad blockers

Wikia is not accessible if you've made further modifications. Remove the custom ad blocker rule(s) and the page will load as expected.